What is information architecture (IA)
"Information architecture (IA) focuses on organizing, structuring, and labeling content in an effective and sustainable way. The goal is to help users find information and complete tasks." – Usability.gov
The foundation of any website's navigation is its information architecture. Good and effective IA guarantees that your website will be easy to browse and navigate, that all the labels and categories are descriptive and easy-to understand. 
The main goal of improving your current information architecture is to create a user-friendly website that encourages users to complete their tasks and doesn't let them get lost. 
Find more information about the IA and it's components here. Here's a quick video that explains the basics of information architecture: 
What are the Information Architecture (IA) tools?
As many of us already know, in order to create a user-friendly IA you have to test it on your real users. And the best way to do that is with the help of Card Sorting and Tree Testing methods.'
Card sorting is always something you begin with. It gives you insights on all the ultimate ways to group your content, label the categories and organize the menu. Based on the card sorting study results you can create several potential IA models for your future website. But after that you have to test them too, in order to find the best one and make sure everything works perfectly.
That's when Tree Testing takes place. Being also known as a reverse Card Sorting process, tree tests help you evaluate your Information architecture, define the perfect structure and uncover the confusion points. 
IA tools are usually the UX research tools that have both Card Sorting and Tree Testing methods in its toolbox. There are not so many of them, that's why I decided to group them all in one article and create this simple comparison. 
IA testing tools
IA testing tools or Information Architecture testing tools are those that offer tree testing or/and card sorting in their feature list. They help you to easily evaluate and test your product's IA online without having to spend a fortune on it.
Best IA tools and IA testing tools on the market:
UXtweak
is my absolute favorite when it comes to improving your IA. They have all the features you need for an insightful study, combined with advanced analytics and great UI design.
They also offer a  recruiting widget which is a great time saver. 
Card Sorting: Open, Closed, Hybrid
Tree Testing: Yes
Benefits:
Easy set up

Advanced analytics and PDF reports

Great UI, easy to understand even for a complete beginner

Competitive price and a free plan
Pricing (best quality-price ratio)
Free plan: unlimited studies, 3 tasks per study and 10 participants per study

Individual plan starting at $115/mo

50% discounts for NGO and Edu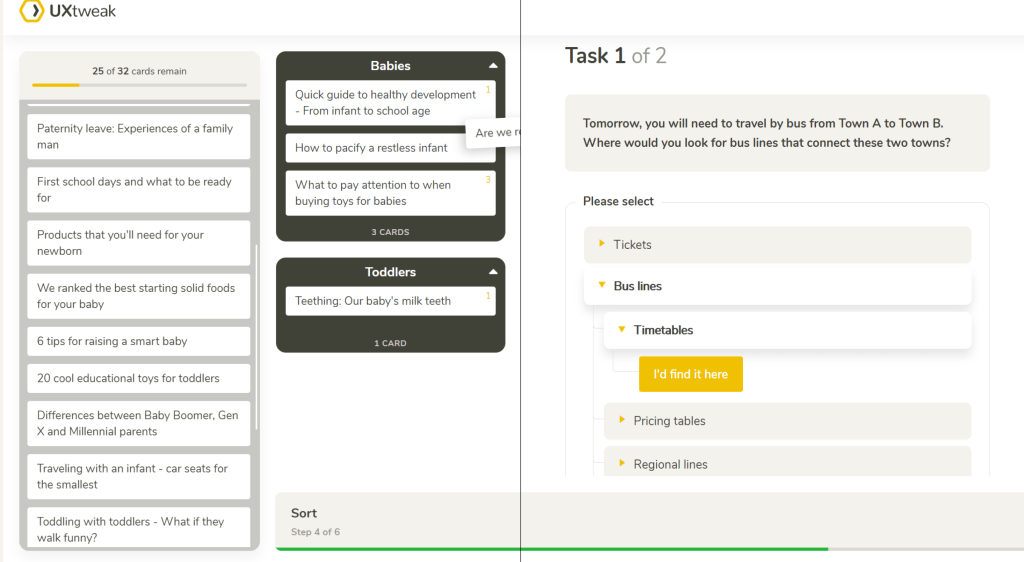 Optimal Workshop
's Treejack and Optimal sort tools are quite well known on the market. With over 15 years on the market OW knows what to focus on.
Card Sorting: Open, Closed, Hybrid
Tree Testing: Yes
Benefits:
Downsides:
Their reports may be hard to understand

price
Pricing
Free plan: 3 tasks per study & 10 participants per study

Individual plan starting at $199/mo (unlimited studies)

Offers team and enterprise plans when you need more seats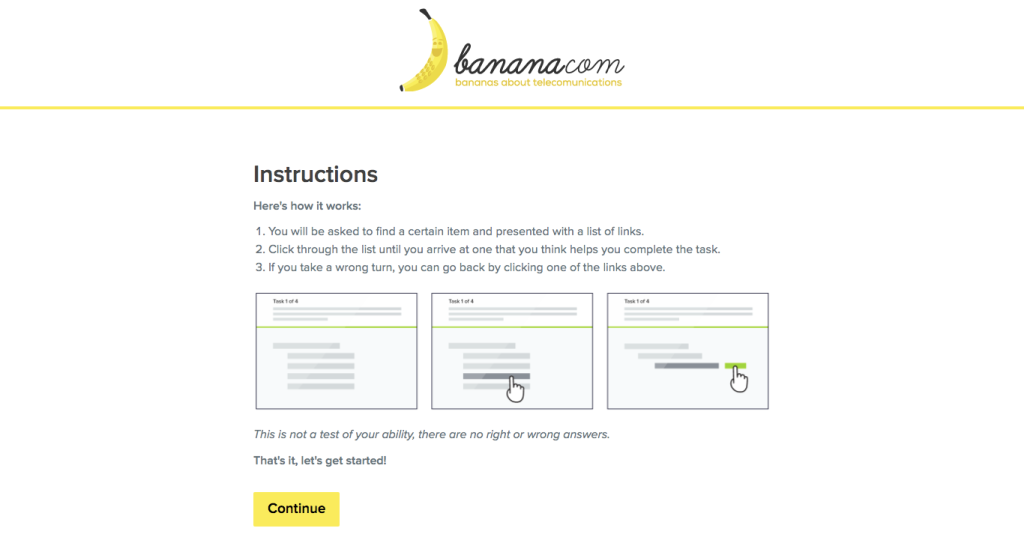 Userzoom
is mostly aiming at larger corporations. The toolkit is great and the app works very well, but the pricing cuts at least half the star down.
Card Sorting: Open, Closed
Tree Testing: Yes
Benefits:
Downsides:
Very pricey compared to others on the market

UI is not suitable for a complete beginner

Reports may be hard to read
Pricing
14-day free trial

UserZoom plans starting at $250/mo (only 15 Studies per year) and going up to thousands

No option of free plan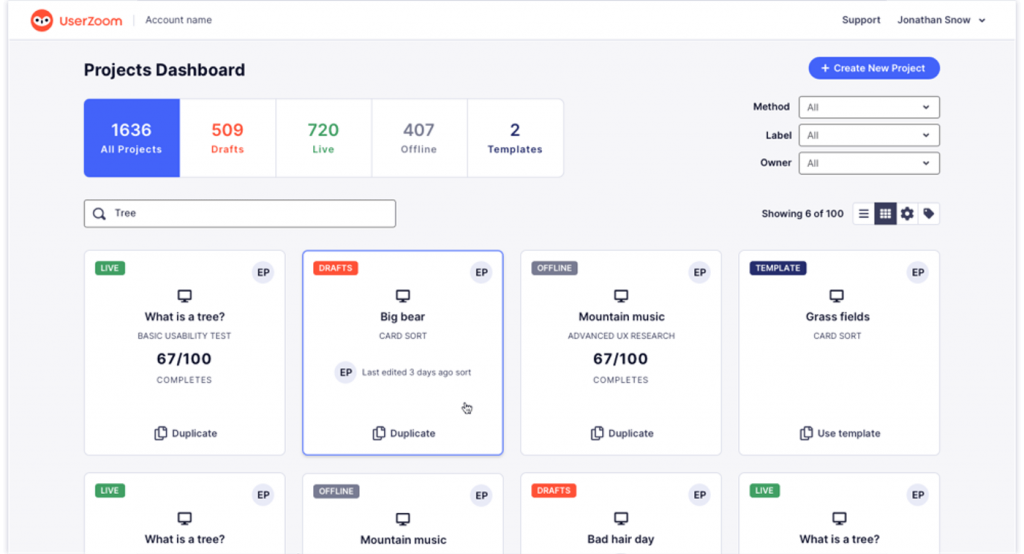 UXarmy
is one of the newer UX tools on the market. It offers a good toolkit and pleasant UI.
Card Sorting: Open, Closed, Hybrid
Tree Testing: Yes
Benefits:
Downsides:
Not tested out yet as it's relatively new on the market

Only English supported

Does not offer free forever plan
Pricing
7-day free trial (Unlimited Projects)

Individual plan starting at $99/mo
IA tools: conclusion
Millions of successful cases have demonstrated that these tools work wonders when it comes to creating an intuitive navigation, and it's nearly difficult to design a user-friendly website without them.
I hope this comparison will assist you in choosing the best option for your needs!
FAQ
To create an effective IA (information architecture) you first and foremost need to understand your users. A card sorting session can help you generate an idea, of how your IA should look – you simply ask users, how they would sort the content. To validate your IA and make sure this is the correct one, perform tree testing. Tree testing involves asking users to complete the usual tasks within the information architecture. By the success scores and time taken, you can judge whether the IA is effective and to what degree.
An IA (information architecture) diagram is a visual representation of the structure of a website or an application. It maps out all the individual pages, which can be represented by wireframes or simply page titles, as in a sitemap. Its role in UX design is to help designers understand how users see and navigate through the website/app
IA (information architecture) tools are software tools designed to assist in creating, visualizing, and managing information architectures for websites (other digital products). They include:
Card sorting tools – for generating an IA

Tree testing tools – for testing IA

Diagramming software – for visualizing an IA diagram

Content management systems – for managing IA